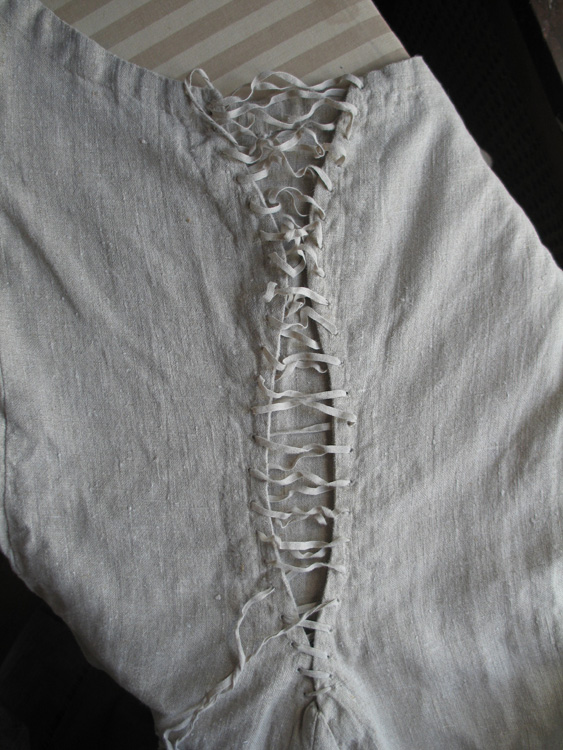 The medieval womans dress, didnīt have our modern folds, for the breast.
This is an easy way to make a bodice or a supporting underdress, even if you have large breasts. Though the breast will look like one long bread, but this is realy period!

Here I have added more cloth in the hight of my breast, notice the profile. If you want to lace in your sideseam instead of the front. You must move the extra cloth to under your arms.
When it is lased and lye flat, it looks like this.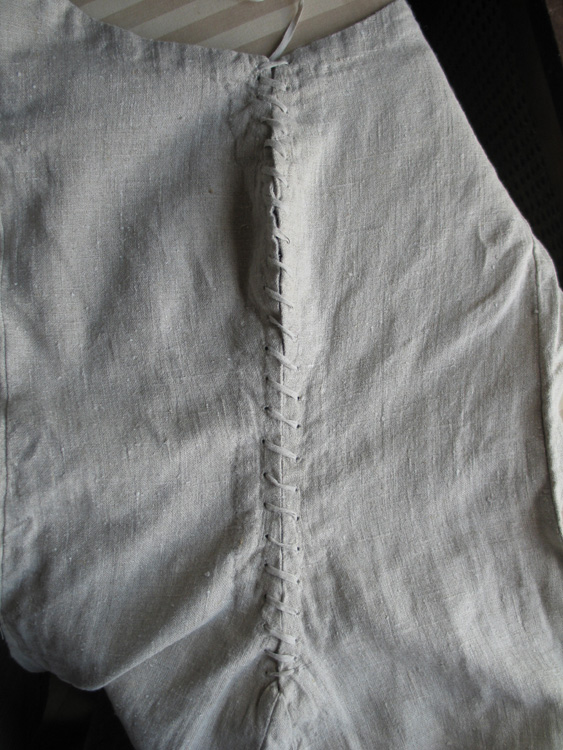 But when you pull out the dress like this the front will look straight enought. The textile är flexible.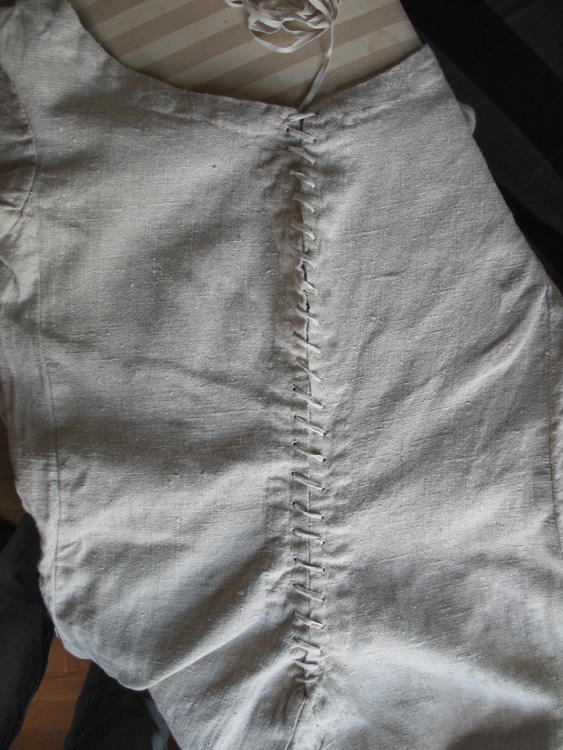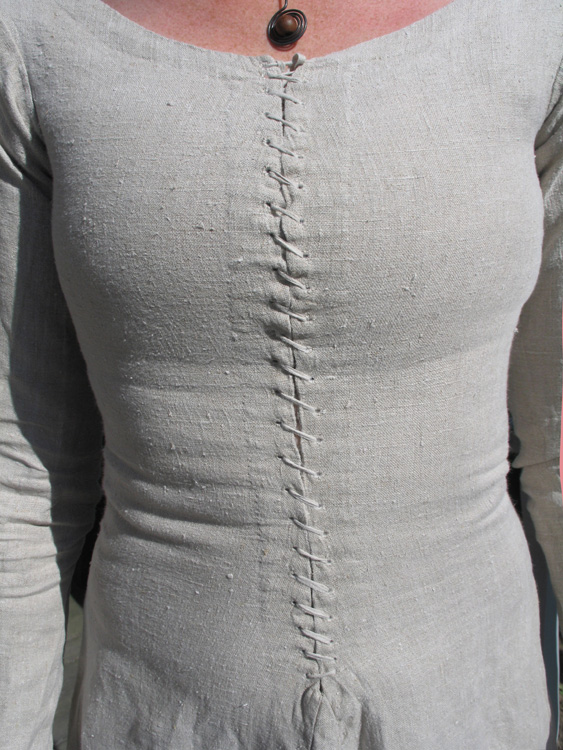 This way you can move freely and yet have full support without a bra.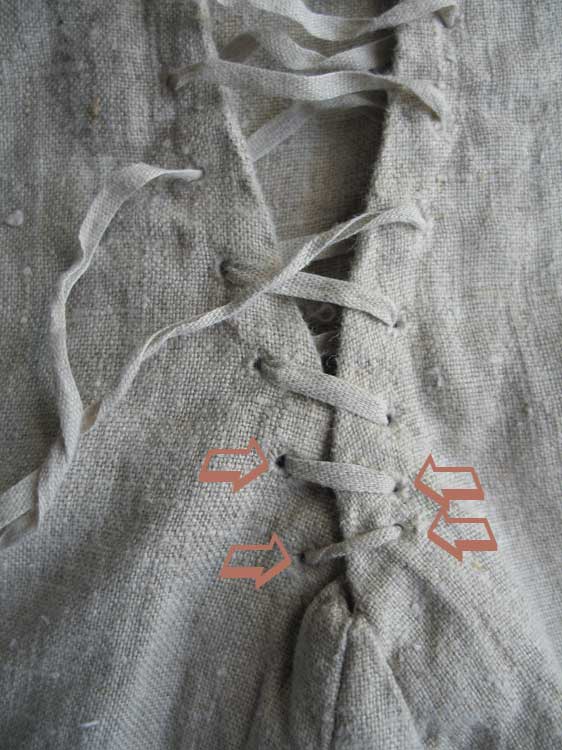 Notice how the lacing begins and ends. this way the lacing are locked and will not open in places were you donīt want an opening.

Lacing
Reinforce an opening
God Ideas!
Smal sketches for the memory