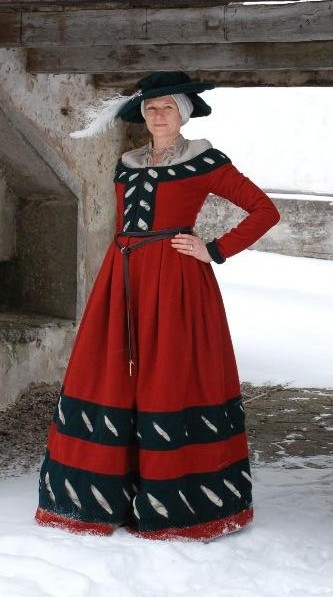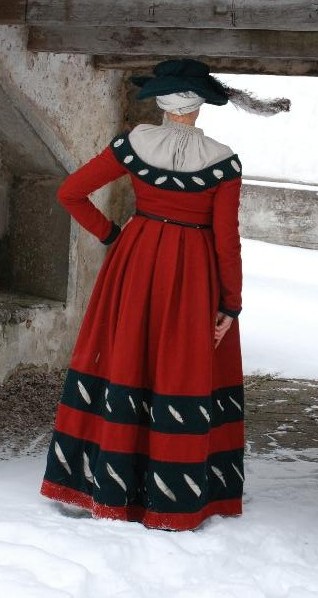 The kamfrau dress is inpired from the german drawing here, and the hat is from a lot of others period illustrations.
The slashes are sewn back into place with linnentread och i have natural color linnencloth inside the slashes only sewn a few spots to stay in place, and easy to take off when the dess some day have to be washed.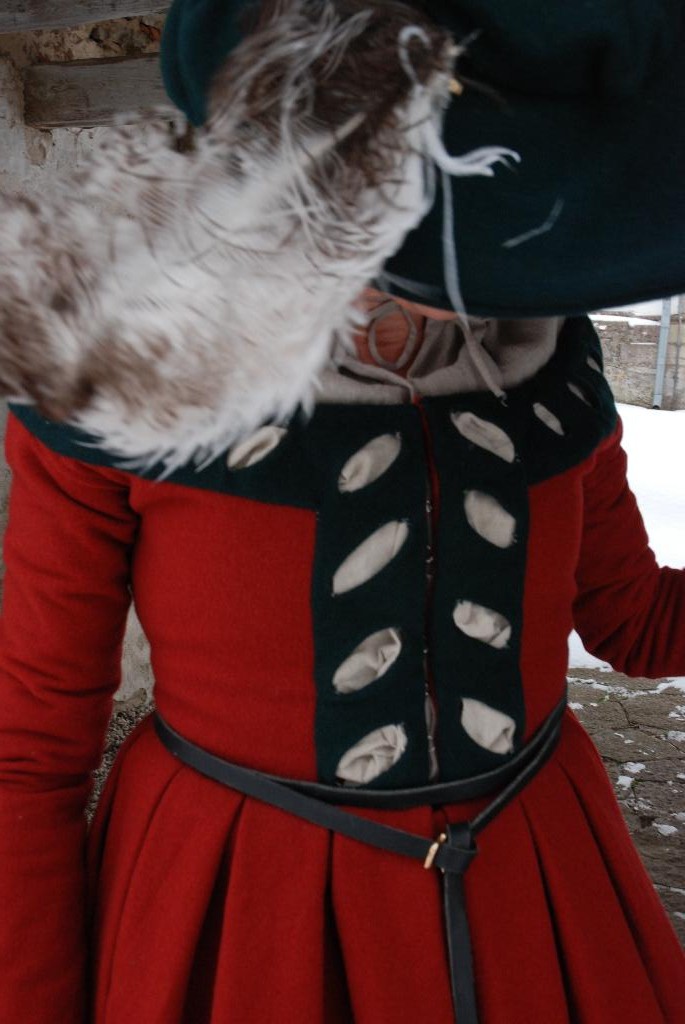 Boxpleats both in front and back.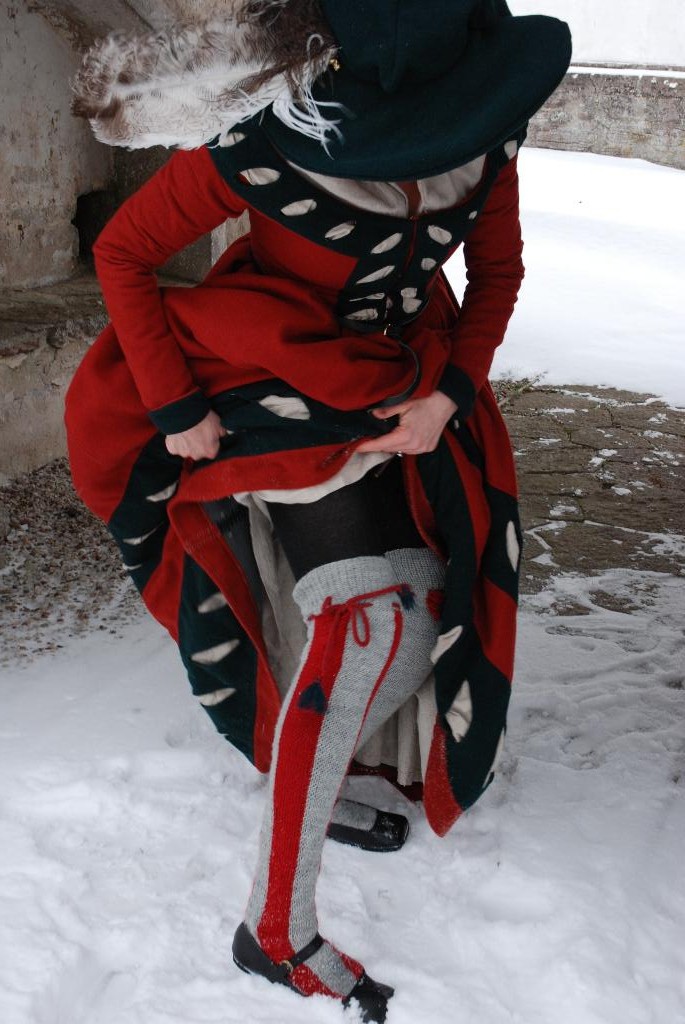 To complete the landsknecht-look i knitted a pair of overknee stockings, one plain gray and the other in two colors. See the swedish instructions here
The shoes is from Bohemond shoes. Well sewn but very uncomfortable when new.